All GROHE Tools at a glance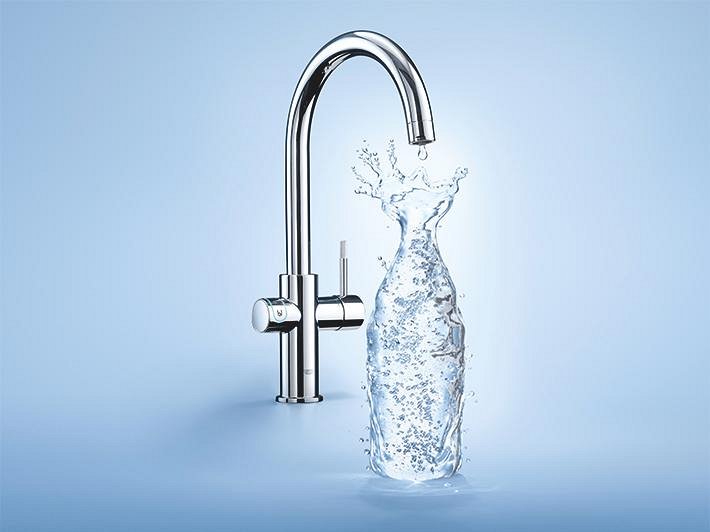 GROHE Blue® Configurator
Configure your GROHE Blue® water system in a few simple steps.
Every day, we all benefit from and enjoy the luxury of drinking water straight from the faucet. Most of us are happy using it for cooking and making cups of tea and coffee, but when it comes to drinking a glass of water, we are often put off by the taste and reach for a bottle of mineral water. Hardly convenient and not exactly sustainable either. Invest in a GROHE Blue® water system and you'll have instant access to a constant supply of freshly-filtered, great-tasting water.
Related Links
GROHE Blue Configurator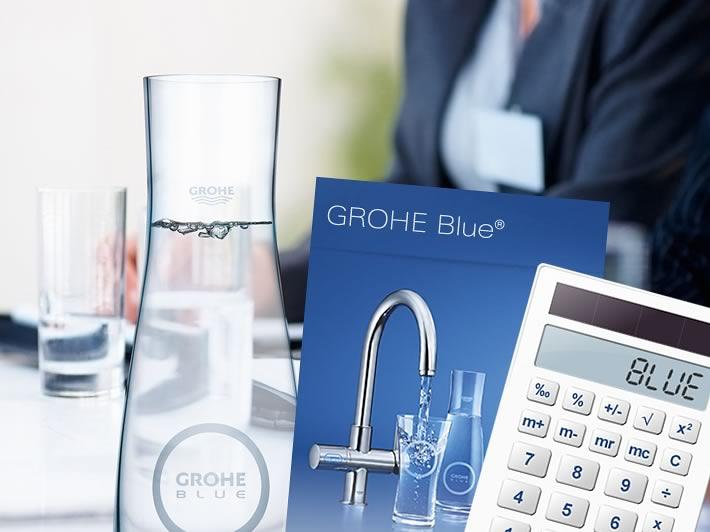 GROHE Blue® Calculator
Save money with GROHE Blue®
Great-tasting GROHE Blue® costs just one fifth of the price of premium waters. You reduce your energy consumption and avoid huge quantities of plastic waste!
Calculated now, how much money you can save with GROHE Blue®!
Related Links
GROHE Blue® Calculator